Case Study
Authentic Entertainment
We save two ways using DNAevolution with LTO LTFS-by reducing manpower and hard costs…
We save a substantial amount every month, starting from the time we incorporated the system into our facility.
DNAevolution is one of the most efficient and cost-effective solutions I've ever worked with.
– Will Pisnieski, Vice President of Post Production, Authentic Entertainment
Authentic Entertainment is a Los Angeles-based production company with a growing list of innovative reality and documentary programming. Authentic has produced many popular shows including Ace of Cakes, Flipping Out, Toddlers & Tiaras, The Best Thing I Ever Ate, Auction Kings, and other series and specials.
The company has brought its creative vision to the Discovery Channel, Food Network, TLC, History Channel, National Geographic, Showtime, Planet Green, Travel Channel, Animal Planet, Bravo, Sundance Channel, and WEtv.
Early adopters of LTO archiving, Authentic enjoys being on the forefront of technology for its post production workflow.
Authentic wanted to replace an existing LTO archive system with a faster and more intelligent LTO LTFS workflow solution that would not be network-based or dependent on IT staff. A high volume of reality footage is shot for numerous series produced simultaneously by the company, so it needed to speed up archives and restores of digital assets with a cost-effective, high-performance solution. It was also important to automate processes to increase efficiencies in the post pipeline, including the ability to conform directly from LTO tape from multiple camera formats.
"Most of our shows are docu-drama or follow-doc, and we use between two and six cameras per shoot. For a show like Toddlers & Tiaras, we need up to ten cameras," explained Will Pisnieski vice president of post production for Authentic. "So a tremendous amount of footage that comes in each week has to be archived."
StorageDNA's tech support enabled a smooth transition for Authentic's staff to the new LTO LTFS archiving system, DNAevolution™ models X200-24, (24-slot HP autoloader), and A100. "The system was easy to teach and easy to learn, with a very straightforward interface," said Pisnieski. "It took me about two hours to train 25 staff members and everyone is using it now."
Authentic direct-connected DNAevolution as a client to its Facilis TerraBlock SAN and DNAevolution performs automated nightly backups while archiving 100% of the elements of each episode: "We offload our content right to two working volumes on Facilis and both of these volumes are automatically archived every night to an LTO tape via DNAevolution," explained Pisnieski. "The automation features of the DNAevolution software, with the HP 24x autoloader, make things pretty simple for us. The post supervisors check the archives every morning to make sure everything is backed-up, and we're good to go. When we deliver to some of the networks, we have to provide all of the elements that went into making each episode. DNAevolution makes it easy to automate the process of archiving all of the elements. We have 100% of what makes up each episode offline and online on an LTO tape."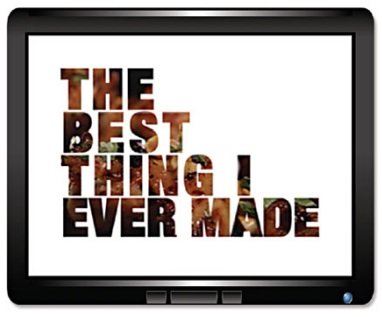 The solution also supports Authentic's many acquisition formats and in-house editorial applications, (Final Cut Pro® and Avid® Media Composer®). "On a regular basis, we're archiving from P2 and SxS cards, GoPro and Flip Cam video footage, and we're shooting the Food Network series, The Best Thing I Ever Made, with the Canon® C300," continued Pisnieski. "Almost every camera format we've worked with has been archived onto LTO tape."
With DNAevolution's Smart Conform, Authentic efficiently conforms directly from LTO for all camera formats, replacing a lengthy manual process:
When files come back from the field, they are stored in the Facilis TerraBlock
Files are transcoded in Final Cut Pro's Login Transfer to Apple ProRes 422 (in the Avid environment, transcoding is not required)
Overnight, files are archived to LTO using DNAevolution with the HP 24x autoloader
Apple ProRes proxy files are created while files are being backed up
Editors and writers use low-res files to create string-outs and edit sequences
After the show picture locks 4-6 weeks later, the autoloader is used to bring back the Apple ProRes 422 files from the LTO to Facilis, editor relinks to those files and begins the online process.
Authentic has increased archives and restores by up to five times over the speed of the original LTO-4 archive system using DNAevolution. It consistently experiences 1 GB speeds and moves 400 GB per hour to and from the server using a fibre client. On a monthly basis, the company realizes significant savings from reduced labor costs by employing DNAevolution's automated archiving and Smart Conform. By implementing the solution into its workflow, Authentic has also eliminated hard costs including: two expensive HDCAM SR deck rentals per show, costly SR tape stock, and FireWire drives.
"We save two ways using DNAevolution with LTO LTFS – by reducing manpower and hard costs," concluded Pisnieski. "Before we archived to LTO, we transcoded everything into ProRes 422, put that into a timeline, and crash recorded the footage onto DVC Pro tapes. We used that as our backup and would up-res the footage when we were picture-locked. Now we don't need two assistant night editors working simultaneously to back up all of the footage, the two decks or an endless amount of tape stock for each show. We save a substantial amount every month, starting from the time we incorporated the system into our facility. DNAevolution is one of the most efficient and cost-effective solutions I've ever worked with."