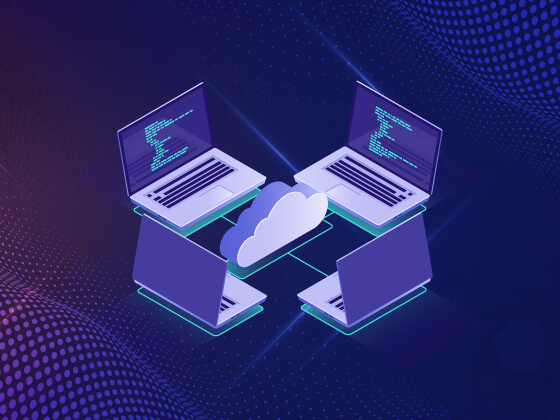 We are in a time where we are not only creating more data but are doing it across multiple locations and storage pools. Managing these growing volumes of distributed data presents numerous new and unique challenges not covered in the scope of current data management solutions. These include:
Enabling remote users to seamlessly work with central data
Bridging on-premise and cloud data sets
Syncing large storage NAS/SAN pools across sites
Enhancing LTO backups with cloud or disk
Freeing up space across one or more shared storage systems
Administering numerous storage pools remotely
DNAfabric: A Platform Designed for Remote Data Management
DNAfabric Wide Area Data Management
DNAfabric is a wide area data management platform designed to help you manage your data across multiple sites – on-premise, remote, field and cloud. It offers rapid deployment, intelligent networking, minimal firewall configuration, data analytics and a host of data movement capabilities powering numerous workflows.
Multi-Site and Cloud: Deploys across central sites, remote offices, home users, field and cloud.
VM or native Mac: Supports virtual machines (e.g. VMware, VBox, AWS, Azure) and native mac agents.
Simplified Networking: Simplifies port management, routing and firewall requirements.
Centralized Management: Provides a single point of management and control across all deployed systems.
Analytics & Mobility: Powers workflows across analytics, visualization, backup, archive, tiering and remote collaboration.
DNAfabric: Multi-site & Cloud Workflows
Cloud and On-Premise Backup/DR
---
Enables backup and snapshots to on-premise or cloud storage targets. Enables auto-tiering of backups within cloud tiers (e.g. to Glacier) for minimal cloud costs.
Backup any NAS/SAN
Integrates to multiple storage systems including Avid Nexis, Quantum, Editdhare, Facilis, SNS Evo, Scale Logic, Isilon, etc.
Snapshots & Acceleration
Accelerates backups and enables "time machine" like capability with the ability to retrieve previous copies of backups.
Folder or Project/AAF
Backup folders or projects and AAF constructs.
Archive Tiering with Stub-links
---
Stublink tiering enables the migration of assets to an on-premise or cloud target with the ability for end-users to seamlessly recall content via web stub links.
Supports NAS/SAN
Supports tiering from any open NAS/SAN (e.g. Avid Nexis, Isilon, ScaleLogic, SNS).
Policy Based Tiering
Supports multiple policies including tiering by file age, file size, file name, extension.
Web Stublinks
Easy to access web links replace original files enabling end-users to recall files.
Cloud Cold Tiering (e.g. Glacier, Azure Cold)
Minimizes cloud costs with the ability to tier to colder cloud tiers with auto-recall.
WAN Accelerated Storage Replication
---
High speed, WAN accelerated storage replication enables syncing across on-premise, remote sites, and cloud storage pools.
UDP Acceleration
UDP acceleration ensures the fastest transfer speeds.
Scanning for Large NAS/SANs
High-speed parallel scanners can keep up with large storage pools.
Cross Site or Cloud Sync
Syncs storage across sites or across on-premise and cloud pools.
NAS/SAN Connectors
Seamlessly connects via customized connectors to shred storage including Avid Nexis, Isilon, Facilis, SNS, Scale Logic, etc.
Multi-site/Cloud Analytics
---
Index on-premise, remote users, remote offices, and cloud. Enable a central analytics view across all data.
Wide Area Deployment
Deploys across multiple sites and users with minimal firewall configuration.
Centralized View
Presents a centralized web view of all storage and assets.
Cloud and Remote Asset Tracking
Tracks storage and assets across cloud pools and remote users.
Customizable BI Dashboards
Central BI dashboards can be customized to different departments and end-users.
Job Triggers
Trigger backup, replication, or tiering jobs from analytics views.